I'd li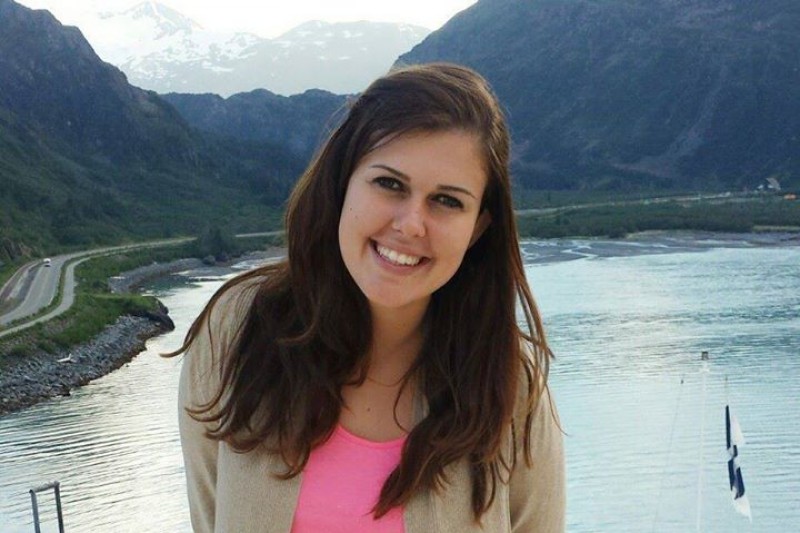 ke to tell you a little bit about this girl that I know named Melanie. She has been my friend since I could remember, and actually lives right next door to me! How cool is that!? Anyway, this girl has always been the type of person who is willing to help someone in need. She is always smiling, laughing, and by far the most positive person I know. 
Melanie attended Biola University and graduated in 2014 with her degree in Secondary English Education. She is passionate about becoming a teacher and has recently been accepted to attend the teaching credential program at Cal State Channel Islands in August! CONGRATULATIONS MELANIE!! Her creativity, enthusiasm, and love for people is not only going to touch the lives of her students, but also inspire them to become the best they can be.
Melanie has been through a lot of ups and downs in her life but has always managed to push 
through. Her strength and perseverance amazes me! She has grown into a beautiful, smart young woman, and I am so proud to call her my friend. ❤
In order for Melanie to pursue her dreams and attend Channel Islands in the fall, she needs to raise $5,000 by August! Asking for help, and especially asking for money, is not what Melanie likes to do. I know she will be beyond grateful to anyone who donates to her fund and prays for her. This girl has been so dedicated to the Lord, and has always relied on him to provide a way for her. I believe God has a plan for her and I can't wait to see how he provides.
To read more about Melanie and her journey to her credential program, please visit the gofundme link above. I ask that you keep her in your thoughts and prayers, and would like to urge anyone who can donate to donate whatever you possibly can. I promise you that you won't regret it! It would be going to such a wonderful person.
Thank you for taking the time to read this post, and PLEASE share with others! It would be greatly appreciated! 🙂
God Bless!